---
Solar Cycle 25 Has Begun — Menu
After years in the doldrums, a new solar cycle has started. You may have seen this story on the BBC, CNN, and the Smithsonian magazine. You'll find in these articles that the last solar cycle was pretty mundane, but it still caused occasional radio blackouts, disruptions in air traffic control, and power outages.
However, hams know that when the Sun generates more sunspots, this causes the atmosphere to route our radio signals around the world. In the last week, we've heard comments from people that have worked England, Germany, Italy, Australia, and more on 20 meters with QRP transmitters and simple dipole antennas.
What do we need to do?
Start building, or rebuilding your antennas for the higher bands. 20 meters and up start working very well and will continue for years to come.
Start listening to the higher bands. When you turn on your radio, take a listen to 15 M, 10 M, 6 M, and even 2 M. You'll start hearing signals in bands that you haven't heard for a while.
Try different modes. 10 M FM traffic is easy to hear on 29.6 MHz. Use the extra traffic to practice your CW. Fire up that computer and use some of the neat digital modes.
Get on the SCARS 10 M and 6 M nets. These are great places to learn what the bands are doing. You'll probably start to hear some 'out-of-town' visitors on those nets.
One good way to stay up-to-date with the solar weather is to monitor the SCARS Solar Weather page at https://w5nor.org/solar and to visit Tamitha Skov's Space Weather page at https://www.spaceweatherwoman.com
---
National Preparedness Month – Teach Youth About Preparedness — Menu
September is National Preparedness Month and the theme for 2020 is: "Disasters Don't Wait. Make Your Plan Today."
More information is available on the Ready.Gov website.
Their theme for week 4 is:
Welcome to Ready Kids!
Disasters happen everywhere, and every member of the family can prepare. Preparedness for the future starts today.
Whether you're a kid or teen yourself, a parent or loved one, or work with youth, Ready Kids has tools and information to help before, during, and after disasters.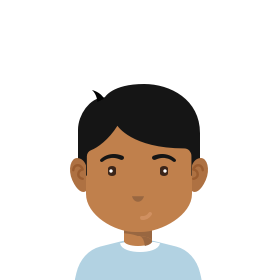 Kids
Play games, learn about disasters and get tips to prepare before a disaster strikes. Explore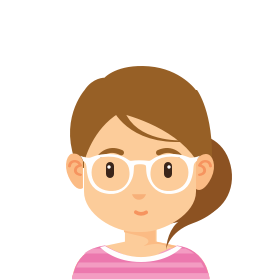 Teens
Be a leader in your family and community's preparedness. Explore

Families
Get the whole family involved and include children in your family's preparedness. Explore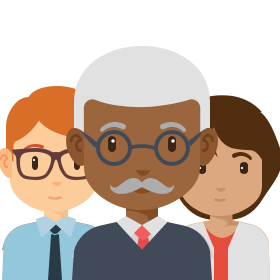 Educators and Organizations
Find educational, planning, and recovery tools for teachers, emergency managers, and organizations serving youth. Explore
Games
Play games to practice preparing for a disaster! Play Now
Prepare with Pedro
Join Pedro and his friends to learn how to prepare for disasters! Meet Pedro
---
LearnMorse Practice 3 — Menu
On the SCARS web pages, we have developed a series called LearnMorse to help you learn the 40 characters of the International Morse Code in 20 lessons. We've gone through all of the 40 characters and now we start with 20 weeks of practice sessions. Here's the first test session of week 23:
Relax, and listen to this audio without writing down the letters. Listen to the rhythm of each character, and learn to pick them out as they go by. Read each character with the text shown below to make sure you're getting them correct.
Text From Today's Lesson 1
and shall one great well more you how not may if what all they time us other so then them work her are him it is could up well come them about he made may at could made there all will some man or by can but into on now of and may on said every what them an be not go not they if out it who may from has from men only now if we which my may shall me our you any an him if him work how it will so the could only man man very into him when is before us to had from like shall if this come before or at which it time come would must you they shall could am
---
QRZ023: Zedd Gone to XV; Tondelayo Bears Up — Menu
This ongoing series was written by SCARS charter member SK Jack Bickham WB5TZZ / KU5B. Jack was a prolific novelist, his two most known works were turned into the movies "The Apple Dumpling Gang", and "Bakers Hawk." These 104 Q. R. Zedd articles were originally published in the Central Oklahoma Radio Amateurs (CORA) Newsletter, the Collector & Emitter from September 1981 through April 1990, and are hosted on the SCARS web site. We are reprinting this series to provide you with a glimpse of the past.
Originally published in the August 1983 C&E.
DXers around the world set new records for coffee-drinking and staying awake this month as they waited for the first transmissions from Vietnam, the long-absent XV prefix, with the great Q. R. Zedd at the controls. Faithful readers (if any) will recall that Zedd's long-awaited wedding to Tondelayo Schwartz, his blonde, nubile, 20-year-old QSL secretary, was interrupted right smack dab in the middle of the homily by Rev. Billy Graham last June 18 when word came that the Viets would allow activation of their country for Dx purposes if Zedd would lead the expedition. Zedd, Russian DXer Boris Badenov, Bill Blast of the famed Blast Off DX Net, and Bill Buckeye, the Ohio immortal, were last seen departing Honor Roll Ranch draped all over Momma Zedd's motorcycle like sausages in a butcher shop. These five great DXers made it to Oklahoma City's Will Rogers Airport in record time, and made a flight to San Francisco, where they connected with a DCA (Dirty Communist Airlines) flight for Vietnam. Since then, the world has waited for the opening of the DXpedition. It is expected momentarily, and Yagis from coast to coast in this country have glowing red tips as big guns tune up in anticipation of the pileup. Meanwhile, back at the ranch, things have begun to return to normal. The president has flown west to recuperate at his home place, the Mormon Tabernacle Choir is back in Utah, the other celebrities have winged away, and Donnie and Marie are once again hawking fruit drinks in Hollywood. Poor Tondelayo, once again alone, was found trouble-shooting an amateur radio satellite that Zedd plans to launch early next year. Ignoring the intense summer heat •as well as she could in the electronics tent sheltering the two-ton bird, the dear girl wore a linen tool apron over her tiny yellow bikini with matching spike heels. Her hair was tucked under the headset she was wearing,' the better to maintain a watch on the bands for her beloved. Tondelayo is still torn up about the Vietnam gig and the way her wedding got cut off in the middle. She asked us not to quote her directly because she said she might not express herself as clearly as normally, given the emotional strain, and might disgrace her beloved Zedd, not to mention the Harvard Business School, which recently voted her the cutest graduate in history. Tondelayo said she understands Zedd's departure from the wedding because she will be available any time, as most women are for the Great One, while Vietnam might change its mind. She said Momma Zedd felt bad, but wired from San Francisco as follows: DON'T FEEL BAD, KEED, WE'LL WORK 70K FOR YOU. MOMMA. Alas, Tondelayo was not the only girl left behind. For as we were talking, who should stride into the tent, wearing Russian army knickers and a crimson swimsuit bra, but Natasha Bullwinkle, frequent companion of Boris Badenov, the Red ace also off on the expedition. "No, I don't worry about Boris," Natasha said in reponse to a question. "I don't got time, and he is not needing worry frfom me or anybody. He is greatest DXer in world, and you better print that, boy, or I am going to come to your house some night and stick you with my knife." Was Natasha enjoying her stay at Honor Roll Ranch? "Is okay, I guess, for filthy capitalist country, but three times they run out of Colorado KoolAid and two times — two — is truck with Twinkles late from Purcell. They better shape up with better hospitality, boy, or I am going to have to stick them with my knife!" The South Canadian Amateur Radio Society had a meeting to talk about Zedd's latest adventure, and all agreed it is wonderful. The program featured KB5EK telling people how to work Zedd's XV expedition on five bands and two or three modes, and I suppose it was a grand talk but no one" stayed awake to find out. Meanwhile, in Vietnam, NSPS (Nasty Socialist Press Service) reported that Zedd and his party had arrived in good shape on June 22, and were to be given a tour of the country before being, turned loose to DX. They had a wingding on June 24 at the Bomb Crater Hotel in Hanoi, and on July 3 witnessed a championship soccer game at Agent Orange Meadows in the countryside nearby. By the 10th of July it was reliably reported that the party was assembling gear for the DXpedition to start, but an unfortunate turn of events involving shooting between the peace-loving people of Vietnam and the peace-loving people of two or three neighboring countries. However, NSPS sent a special communique to the ARRL which read in part: We will guarantee the safety of the DXpedition just as surely as we have guaranteed free elections for all the people of Vietnam." The RSGB Radcom, meanwhile, reported that the Zedd party might not have good radio equipment to work with. But the editor recalled the time Zedd Worked 34K on QRP CW from Spratly, using a rig he built out of a cigar lighter and two flashlights. "Fear not," he noted. "The great Zedd will come through." In Russia, Tass said Boris Badenovwas in charge of the expedition. And so the world waited.
---
Newsletter News — Menu
This newsletter is announced in a number of places. Feel free to subscribe to the way that suits you best. If you're an email person, you can subscribe by visiting https://w5nor.org/email. If you're a twitter person, visit us at https://w5nor.org/twitter. And, each newsletter announcement is posted on the Facebook group at https://w5nor.org/facebook. And, if you like to search this yourself, you can go straight to the newsletter at https://w5nor.org/newsletter. Any way you found the newsletter, we're glad you made it.
And, this newsletter should be for, and about, you. If you have a neat build project to share, or an interesting QSO, a new radio review, a new idea, an upcoming event, a member spotlight, or if you'd like to help produce the newsletter, please send an email to w5nor@w5nor.org. These don't have to be polished articles, we'll edit as required. Don't forget a picture or two, that picture is worth a thousand words.
---
Local Hamfests — Menu
Briefly, here's the list of the upcoming local hamfests. Hamfests are always great places to buy new equipment, sell your underused equipment, and find that great flea market bargain. They are always a great place to meet local hams and learn some new tricks.
3/6/2021 | Elk City Hamfest | Location: Elk City, OK
4/2/2021 | Ozark Con – 4 States QRP | Location: Branson, MO
4/9-10/2021| Green Country Hamfest | Location: Claremore, OK
5/21-23/2021 | Dayton Hamvention | Location: Xenia, OH
6/17-19/2021 | Ham-Com | Location: Plano, TX
7/23-24/2021 | Ham Holiday | Location: OCCC – Oklahoma City, OK
9/10-11/2021 | Arkansas State Convention | Location: Mena, AR
9/24/2021 | Reno County KS Hamfest | Location: Hutchinson, KS
10/22-23/2021 | Texoma Hamarama Hamfest | Location: Ardmore, OK
11/6/2021 | Enid Hamfest | Location: Enid, OK
8/27-28/2021 | Joplin Hamfest | Location: Joplin, MO
10/02/2021 | Wichita Area Hamfest | Location: Wichita, KS
The ARRL maintains a list of all US hamfests if you would like to travel. Click here for the ARRL list of those within 250 miles.
---
SCARS Is On The Web — Menu
News, links, repeater info, hamfests, licensing, and more are linked from the menu sidebar at the SCARS Homepage – W5NOR.ORG!
---
Podcast: On The Air — Menu
The On the Air podcast is a companion to the bi-monthly On the Air magazine (an ARRL membership benefit) and takes a deeper dive into select features and projects. Each month, host and On the Air Editorial Director Becky Schoenfeld W1BXY will offer additional resources, techniques, and hints to help you get the most from the magazine's content.
ARRL On the Air – Episode 9
Let's talk about how to properly tune signals on the HF bands, and discover a few transceiver tools that will make listening easier.
The "On The Air" podcast homepage is available by clicking here.
---
ARRL DX Bulletin — Menu
SB DX @ ARL $ARLD038
ARLD038 DX news

ZCZC AE38
QST de W1AW  
DX Bulletin 38  ARLD038
From ARRL Headquarters  
Newington CT  September 17, 2020
To all radio amateurs   

SB DX ARL ARLD038
ARLD038 DX news

This week's bulletin was made possible with information provided by
The Daily DX, the OPDX Bulletin, 425 DX News, DXNL, Contest Corral
from QST and the ARRL Contest Calendar and WA7BNM web sites.  Thanks
to all.

KUWAIT, 9K.  Members of the Kuwait Amateur Radio Society are QRV
with special call sign 9K90KSA until September 25 to celebrate Saudi
Arabia's 90th National Day.  QSL via 9K2RA.

BALEARIC ISLANDS, EA6.  Philippe, EA4NF is QRV as EA6/EA4NF from
Formentera Island, IOTA EU-004, until February 21.  Activity is on
the LEO Satellites.  QSL via LoTW.

SCOTLAND, GM.  Paul, G4PVM will be QRV as GM4PVM from the Isle of
Mull, IOTA EU-008, from September 22 to 26.  Activity will be
holiday style on 40 to 10 meters using CW and SSB.  QSL via LoTW.

SAUDI ARABIA, HZ.  Special event stations 7Z90AL, 7Z90SJ, 7Z90AQ,
7Z90WW, 7Z90OO, HZ90SK, HZ90SM, HZ90BW, HZ90TL, HZ90LG, HZ90BT,
HZ90DG, and HZ90ND are QRV until September 25 to celebrate Saudi
Arabia's 90th National Day.  Activity is on the HF bands using CW,
SSB and various digital modes.  QSL via operators' instructions.

ITALY, I.  Members of the Oriental Sicily Contest Team are QRV as
ID9OSC from Panarea Island, IOTA EU-017, until September 20 to
celebrate the team's 10th anniversary.  QSL via IT9ZZO.
                  
JAN MAYEN, JX.  Erik, LA2US will be QRV as JX2US from Olonkinbyen
from October 2020 to March 2021.  Activity will be in his spare time
on 160, 80, 40, 30, and 20 meters using CW and FT8 in DXpedition
mode.  QSL via LoTW.

BELGIUM, ON.  Members of the  Pajottenlandse Radio Amateur Club will
be QRV with special call sign OT5ABI from September 19 to October 18
to raise awareness of the work being done by the NAH Liga for
Acquired Brain Injury.  QSL direct to ON6LC.
         
FAROE ISLANDS, OY.  Operators Torsten, DL4APJ and Udo, DL2AQI are
QRV as OY/DL4APJ and OY/DL2AQI, respectively, until September 23.
Activity is holiday style on 80 to 10 meters using CW, SSB and
various digital modes.  QSL to home calls.
    
BONAIRE, PJ4.  Rich, M5RIC plans to be QRV as PJ4/M5RIC from
September 22 to 29.  This includes being active as PJ4CC in the
upcoming CQ World Wide DX RTTY contest.  QSL via M0OXO.

SWEDEN, SM.  Ric, DL2VFR and Klaus, DL7UXG are QRV as SD7V/3 and
SD3G, respectively, from Alnon Island, IOTA EU-087, until September
21.  Activity is on the HF bands using CW, SSB, FT8 and FT4.  This
includes an entry in the Scandinavian Activity CW contest.  QSL via
bureau.

DODECANESE, SV5.  Claudio, HB9OAU is QRV as SV5/HB9OAU from
Karpathos Island, IOTA EU-001, until September 25.  Activity is on
80 to 10 meters using SSB, RTTY and possibly FT8.  QSL to home call.
           
INDONESIA, YB.  Members of the Indonesian Amateur Radio Organization
of the Local City of Bandung are QRV with special call sign 8A100GB
from Bandung, Java Island, IOTA OC-021, until September 30 to
commemorate the 100th anniversary of Gedung Sate.  Activity is on
all bands and modes, and possibly various Satellites and EME.  QSL
via 8A100GB.

THIS WEEKEND ON THE RADIO.  The ARRL 10 GHz and Up Contest, North
American RTTY Sprint, NCCC RTTY Sprint, NCCC CW Sprint, AGB 80-Meter
NEMIGA Contest, Collegiate QSO Party, Scandinavian Activity CW
Contest, SARL VHF/UHF Digital Contest, All Africa International DX
Contest, Iowa QSO Party, QRP Afield, New Hampshire QSO Party, New
Jersey QSO Party, Washington State Salmon Run, Wisconsin Parks on
the Air, RTTYOPS Weekend Sprint, Feld Hell Sprint, BARTG Sprint 75
and the Run for the Bacon QRP CW Contest will certainly keep
contesters busy this upcoming weekend.

The K1USN Slow Speed Test and 144 MHz Fall Sprint are scheduled for
September 21.

The RTTYOPS Weeksprint and Worldwide Sideband Activity Contest are
scheduled for September 22.

The CWops Mini-CWT Test, SKCC Sprint and Phone Fray are scheduled
for September 23.

Please see September 2020 QST, page 71, and the ARRL Contest
Calendar and WA7BNM Contest websites for details.
NNNN
/EX
The latest ARRL DX Bulletin is always at the top here — ARRL DX Bulletin
---
Amateur Radio Newsline — Menu
– AMATEURS RESPOND TO WILDFIRES, HURRICANES
– MILLIMETER WAVE RADAR SHOWS PROMISE
– HAMS REUNITE MISSING MAN WITH FAMILY IN INDIA
– IMPACT OF COVID-19 ON HAM RADIO DISCUSSED AT MINI-CONFERENCE
– TWO HAMS IN INDIA SCORE A 'PERSONAL BEST'
– SILENT KEY: BILL SEXTON N1IN, PROMINENT MEMBER OF MARS
– SILENT KEY: AVUTU NAGI REDDY VU2ANI, LEADER IN INDIAN AMATEUR RADIO
– IN THE UK, A 'VIRTUAL' SUCCESS
– CHECK-IN OPPORTUNITIES EXPAND FOR BLIND HAMS DIGITAL NET
– NETS OF NOTE: THE HOTSPOT, PI, SBC AND ZOOM NET
– QSO PARTY WELCOMES NEWCOMERS, PROMISES 'LOW STRESS'
– KICKER: TOWERING MEMORIES STILL STAND TALL
The Amateur Radio Newsline can be found at ARNewsline.org.
---
Ham Nation — Menu
Bob celebrates 64 years in Ham Radio, Route 66 On-The-Air report, Club Spotlight on Valley Radio Club, week 2 activity from the International Space Station, Tales From the Transmitter Site, and more!
The last half-dozen or so episodes are linked right here: Ham Nation